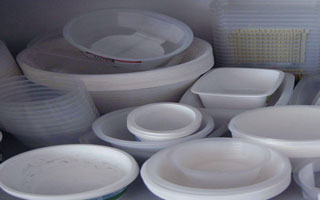 Realizations for the food field
Especially in the food packaging field, we have built molds for containers, shelves and buckets, thin-walled with IML (In Mould Labeling).
This technological process allows to apply a decorated label during the production phase, i.e. during the injection with IMM, making it permanently incorporated to the part itself (Injection molding or blow molding).